back
UATLAS. War Migration Record
projects / 2022
As a result of Russia's attack on Ukraine, more than 9.62 million war refugees—mostly women and children—have crossed the border into Poland. Since the liberation of some of the occupied areas, more than 7 million people have returned to Ukraine. The largest quantity of people decided to legalize their stay in Warsaw (more than 100,000), but, according to estimates, there are in fact twice as many Ukrainian citizens in the Polish capital. Lviv, as the largest transit center in western Ukraine, has accepted hundreds of thousands of internal refugees, providing temporary shelter or serving as a stop on the way to Poland, Western Europe, and beyond. The authors of this publication carried out interviews on the Polish–Ukrainian border (Medyka, Krościenko, Korczowa), in Lviv, and in Warsaw. Here are the stories of those who left their homes, and those who were thinking of returning or moving on. Stories of survivors of war crimes in the XXI century in the heart of Europe.

05.02.2023
acquire
Maryana (19), Angelina (daughter) from Ternopil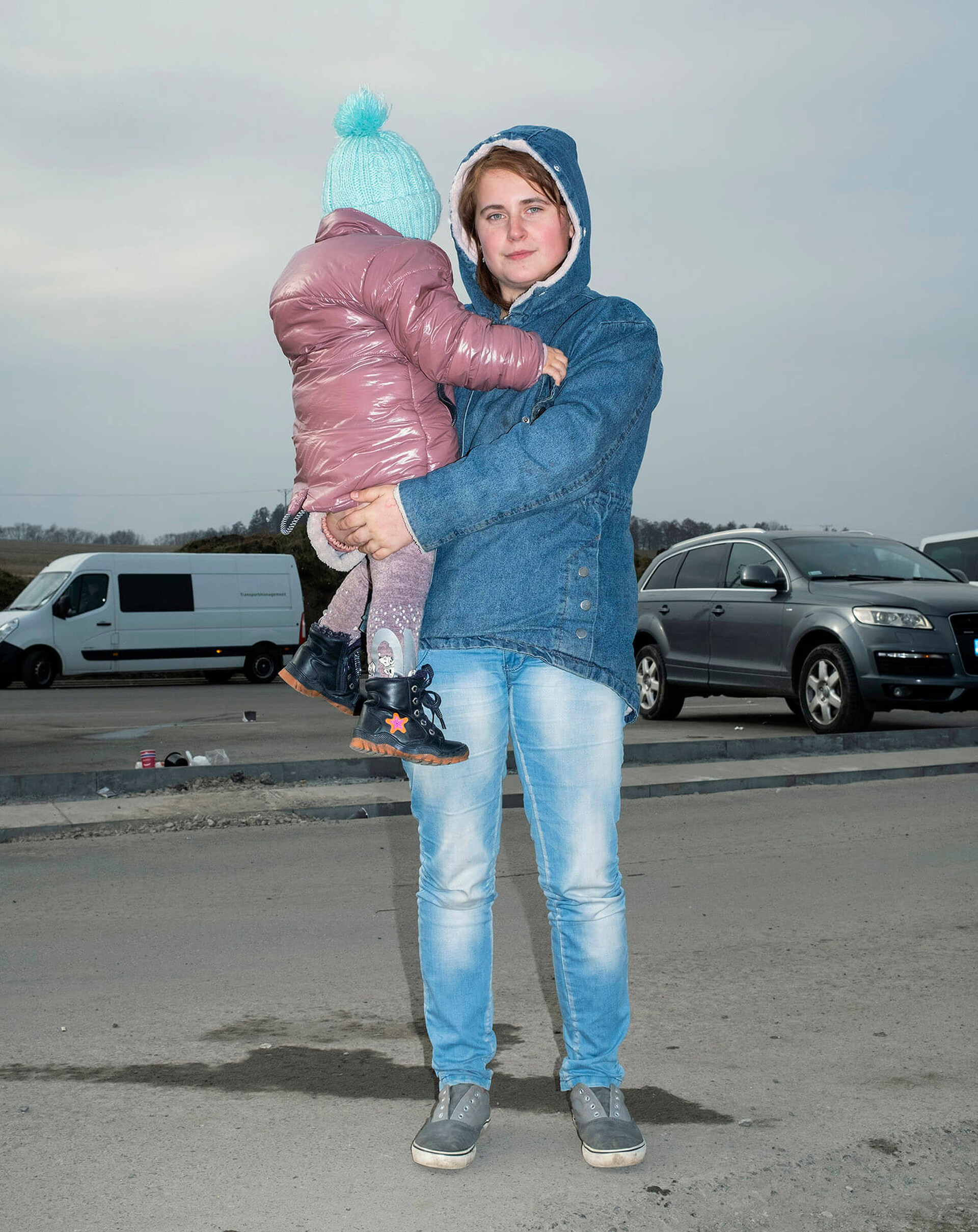 We came to Poland because of the war in Ukraine. Everything is under constant bombardment. It's too scary to stay there. My family left our hometown of Ternopil on Friday [February 25]. For four days, we waited in our car on the Polish border. People helped us: they gave us food and warm clothing. Friends will pick up my daughter, my mom, and me, and take us to Cracow. That's where we hope to wait it out. My husband stayed in Ukraine because he is of military age, so it is forbidden for him to go abroad. I hope the situation will improve soon and we can return to Ukraine. Staying in Ukraine at the moment is not an option.
Medyka 02.03.2022
Ksenia (18) from Kyiv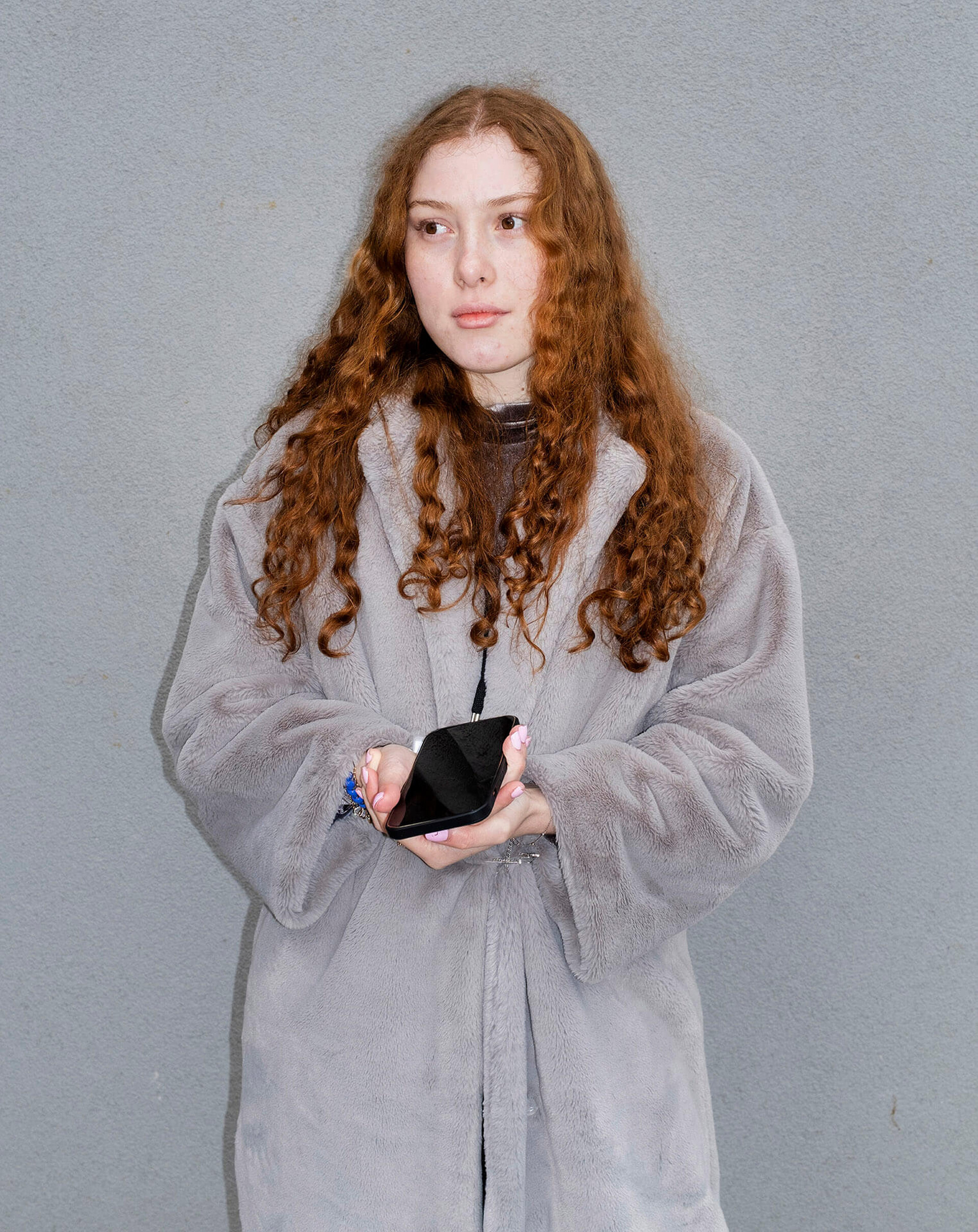 I was a first-year college student studying English and French. On the day the war began, I had plans: to open my laptop, to study something, to go over my homework… But things turned out differently. Now I am on holiday against my will. My Kyiv apartment is in a multi-storey building. It is dangerous to stay on an upper floor during an attack. So my mother called me and told me to ask my friend if I could move in with her for a while. She had a house. I lived there for five days. We stayed in a bomb shelter. It was hard because it was cold in the shelter. We didn't sleep—we listened, trying to anticipate what might happen. I slept an hour a day. It was exhausting. That's why I'm here. It took me two days to reach here. It was difficult. People are very nervous and afraid because of the war. I was traveling by train because it's dangerous by car: Russian soldiers shoot at civilian cars. Twenty minutes after my journey to Lviv began, there was an explosion in Kyiv at the train station. Honestly, I didn't even take anything of personal value with me. Only money and jewelry. I left my dog with my friends because it is difficult to travel with him. It is all so sad.
Przemysl 04.03.2022
exhibition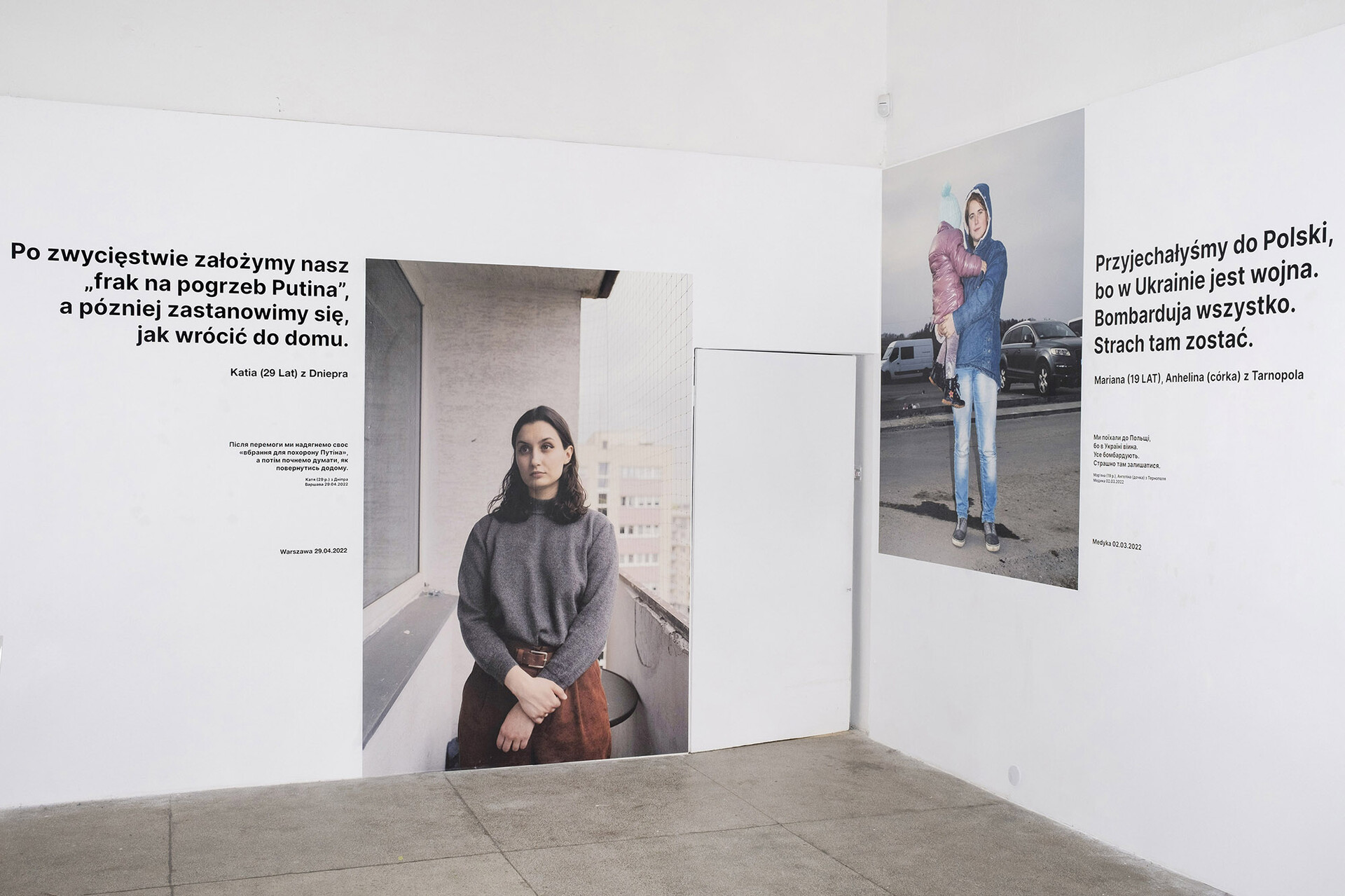 UATLAS newspaper